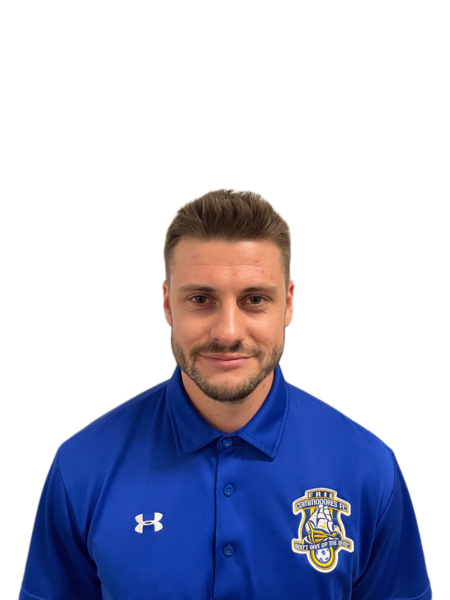 Erie Commodores Head Men's Coach
Ashley Phillips ("Ash")
Ash brings a wealth of NPSL playing experience to the Erie Commodores men's team. As a previous Commodores player for 5 years, 3 years as captain, he knows the clubs DNA well. With NPSL playing honors including being selected for the NPSL best 11 and regional team he understands what is required to play at the highest level locally. Ash also brings an extensive list of honors from his collegiate playing career at the University of West Alabama where he was a first team All Conference honoree and All South first team selection.
On the coaching front he has experience as assistant coach at Mercyhurst University and holds a FA Level 1 badge and a Master Degree in Physical Education and Administration. Ash understands the NPSL structure, competition and opposition and will look to take the team back to the heights it has previously achieved and establishing a winning culture.
2 years of college coaching experience.
FA level 1 badge, certified personal trainer, and FA refereeing badge.
Completed a Masters degree in Physical Education & Administration at the University of West Alabama.
Soccer Accolades:
University of west Alabama for 4 years-
First Team All-Conference honoree
Three conference Championships.
Division II Conference Commissioner's Association
All-South Region First Team
All-Gulf South Conference selection
GSC All-Tournament Team member

Erie Commodores - 5 years.
Captain 3 years.
NPSL best 11 NPSL regional team.