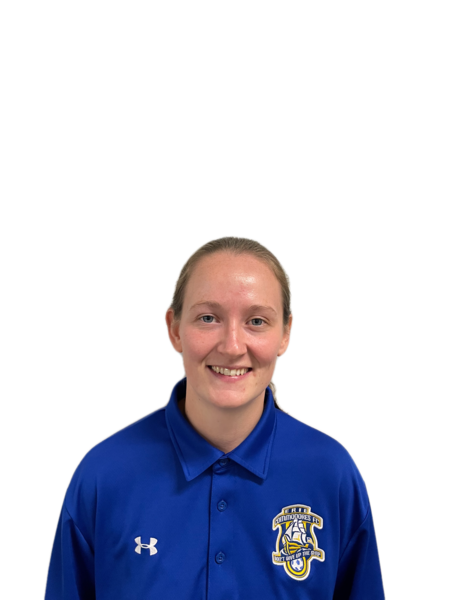 Head Coach
Rebekah Young ("Becks")
Becks joins the Erie Commodores with strong playing pedigree at the highest level of women's soccer. She is a former youth international for Northern Ireland competing in European Championship Qualifiers at U17 and U19 level, as well as a senior squad member for the prestigious Cyprus Cup in 2013. A player for Northern Irish club Glentoran FC Ladies, winning 2 senior league titles and 4 cup competitions.
Collegiately an NCAA Division II student-athlete competing at the University of West Alabama and Mercyhurst University with 12 career goals and 7 career assists and an appearance in the GSC conference semi-final. Her playing experience will be invaluable in leading the younger Commodores female players to understand what it takes to play at higher levels.
On completion of her playing career she began coaching at Mercyhurst University from 2018-2020 as a Graduate Assistant Coach, helping improve the teams win percentage from .406 to .618 and appearing in the PSAC Conference quarter-final for the first time since 2009. In 2019, she developed multiple players to PSAC All-Conference Honors, All-Region Honors and Freshman of the Year Honors.
In 2020, she went on to become an Assistant Coach at Adrian College in Michigan making the MIAA conference quarter final in a shortened Covid-19 season. She was also the Head Coach of the Developmental Team while there and coached them to an unbeaten Fall 2020 season. She developed 3 players to MIAA All-Conference Honors, 2 players to COSIDA Academic All-District and 1 player to COSIDA Academic All American Honors.
In 2021, she returned to Erie, coaching at Gannon University where the team reached the PSAC Semi-Finals and the NCAA National Tournament. Her Licenses include Coaching with Performance Analysis Level 1, Irish Football Association Level 1 License".
Becks will be an experienced and inspirational leader for the Erie Commodores women's first team and for the Commodores female program overall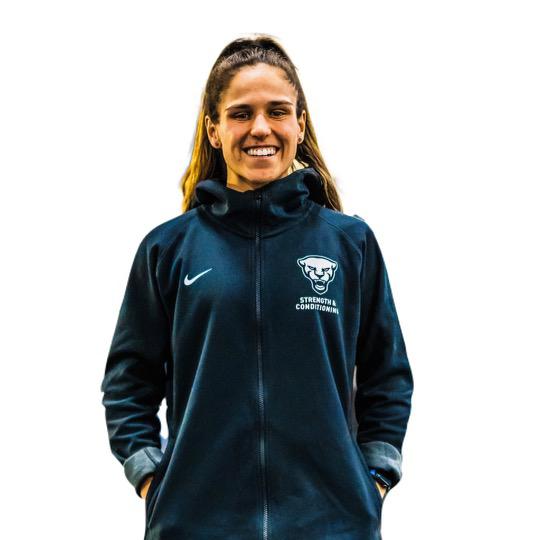 sTRENGTH & cONDITIONING COACH

Hannah Marchant, CSCS
Hannah Marchant is a second year Doctor of Physical Therapy student at the University of Pittsburgh and a Certified Strength and Conditioning Specialist. A native of Erie, Pennsylvania, she obtained her bachelor's in Exercise Science from Gannon University where she also was a 3 year member of the women's soccer team. Prior to Gannon, she competed on the women's soccer team at Saint Francis University, where she won a conference championship.
She currently serves as an intern with the University of Pittsburgh Strength and Conditioning staff, specifically focusing on Olympic Sport athletes. In addition, she serves as a program social media coordinator for Pitt Physical Therapy and operates on the leadership team for the Mighty Penguins Adaptive Sled Hockey Strength and Conditioning program. Her interest is in the specialty field of sports physical therapy, and she is involved in various athletic programs at Pitt, including volunteering with the Pitt Men's soccer team. She plans to attend a sports physical therapy residency following graduation of physical therapy school to pursue her dreams of being a sports physical therapist.